Artwork for the Soul
The Visionary Gallery & Print Store of New World Creations and Atmara Rebecca Cloe. Archival Giclees, posters & cards available. Retail and wholesale catalogs. Licensing is always welcome, as are new commissions.





Art International
Oil paintings - Discount art, famous paintings masterpieces, wholesale oil paintings direct from the artists. Over 9500 paintings in our online art gallery.



Rattan Furniture Indonesia
Manufacturer of rattan furniture and wooden located in Indonesia.



Yadawee (Egyptian Arts & Crafts)
Egyptian company specialized in manufacturing and exporting Egyptian handmade products: belly dance costumes and dresses, shisha, pottery, kilim, glassware, leather products & papyrus.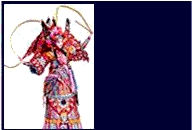 China Arts and Crafts
Offer Chinese shadow show Paper-cut Silk Figurines Embroidery Chinese Painting Lacquer Ware Antique Furniture Woodcarving ,Yixing Zisha teapots,Sanitaryware Household Ceramics



Fine Art in colored pencil-Peter Kripgans
colored pencil drawings, Portfolio of artist peter kripgans.



Handmade Greeting Cards-Water Color Paintings-Woodcraft
Handmade greeting cards, birthday cards, wedding cards, christmas cards and commissioned cards.Water colour paintings and Woodcraft



Finding Fine Art
Finding Fine Art, offers a wide range of limited edition prints, poster prints, originals and commissioned originals from several artists.




GK-PhotoGalerie
Photographies from the beautiful east german city Dresden, from horse race, sunsets and much more



African Crafts Market
A collection of African handcrafted crafts from abstract art, chess sets,figurines,busts and wooden animals through to animal hides ,ostrich eggs,carved horns and much more-Wholesalers welcome! Your one stop shop for ethnic arts and crafts.




Art Tropical Paradise
original art, oil paintings, buddhas, asian motives, abstract and figurative paintings, travel, poems, entertainment, decoration, shopping, education, recreation, culture, fitness & more



Bridal and Floral Accessories
A beautifully simple web site offering a vast range of bridal accessories and floral sundries including ribbons, feathers,confetti and flowers and much much more. Many unusual and difficult to find products. Fast friendly service throughout the
UK.




Angel Art House Oil paintings gallery
Angel Art House Oil paintings gallery
Fine art reproduction of oil painting from famous oil paintings ,also accepts commission portraits oil painting from customer's favorite photo , entirely hand painted by professional and talented artists in museum quality . Worldwide free shipping.





Fine Art of Lucy Arnold
Original watercolor, pastel, mixed media paintings. Limited edition giclee prints. Art licensing and illustration. Handmade beaded jewelry and fantasy polymer clay miniature shoes.





Oil Paintings Wholesale From China Oil Painting
China Oil Paintings wholesale Oil paintings reproduction of old masterpiece



Indian Handicrafts
Tiyaexports is Manufacturer & Exporter of all type of Indian Handicrafts,Indian Glass Handicrafts,Indian Stone
Handicraft,Indian Textile Furnishing, Furnishing House,Gift Handicraft, Brass Handicraft and more other items available in Handicrafts.




Fantani Arteziene Gradina
Fantani arteziene de gradina realizate din roca artificiala: inovatie in domeniul decoratiunilor exterioare, cel mai nou produs.



Finding Fine Art
We offer a wide range of limited edition prints, poster prints, one-of-a-kind originals and commissioned originals for your home or office from several of our artists.




Foto Neve
The best picture about italian alps.



Tattoo Archive
All Tattoo Pictures from the world and more !
http://www.tattoo-archive.com



Snuff bottles with inside painting gifts crafts
Inside painting snuff bottle & craftworks,candle holder,necklace,paperweight,Christmas ornament ball,vase,crystal ball,bead,perfume bottle,crystal photo crafts.



Reproduction Oil Paintings,Art Reproductions On Canvas
Fine Art Reproductions Hand Painted in Oil on Canvas Oil Painting Art Reproductions of Museum Quality Hand Painted Portraits Made From Photographs.